Fes is the oldest of Morocco's Imperial Cities, the country's cultural powerhouse, and the spiritual capital of the nation. The rooftops of the city's world heritage-listed Medina may be covered with satellite dishes but in many ways, life has remained little changed here since the medieval era. It is full of tiny little alleyways, residences, fountains, mosques, museums, and palaces.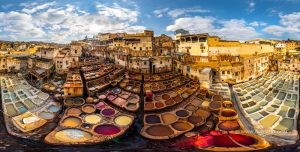 Medina
Getting lost amongst the medina soups and alleys is an essential part of the Fes experience. The impenetrable maze is an assault on the senses and a hothouse of creativity and industry. Fes is renowned for its craftsmanship and the medina is full of workshops and studios where artisans still work with their hands.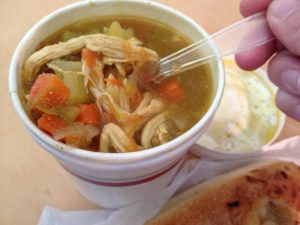 The tanning of leather in Morocco dates back several millennia and little has changed at the Medina's famous tanneries for centuries. It's not possible for visitors to enter the tanning pits but there are plenty of great vantage points from the buildings that surround them. The Medina is bursting with aromatic food, so don't let the smell of the tanneries affect your appetite. Make sure you try a traditional Moroccan tagine, a slow-cooked dish of meats and vegetables rich in flavor and spices.
If you are looking for somewhere to stay in the Medina and you want to get away from the hustle and bustle, check yourself into one of its many restored Riyadh. These traditional houses are built around a private courtyard garden that offers a welcome relief from the chaos. In most cities, getting lost is a nuisance but when you enter the medina in Fes, it's just the start of the adventure.
Kairaouine Mosque
Tucked deep into medina's heart, this is Morocco's second largest mosque. It is also associated with the University of Al- Kairaouine, the oldest continuously run university in the world. The origin of this university dates back to the mid-ninth century. The Kairaouine Mosque library is one of the oldest in the world. Non-Muslims are not allowed to enter inside the mosque, so they will have to be content with viewing it from the outside.
Medersa Bou Inania
This historical Islamic college was built during the Marinids rule. It is open to believers of all faiths and one of Marinid architecture finest extant examples in Morocco. Although the Medersa Bou Inania layout is relatively simple, the adornments covering all the surfaces are not. You will find intricate wood carving and magnificent stucco work, as well as expensive marbles, glisten throughout the courtyard. Particularly impressive are the Islamic mosaics or zellij.